DERMAL FILLERS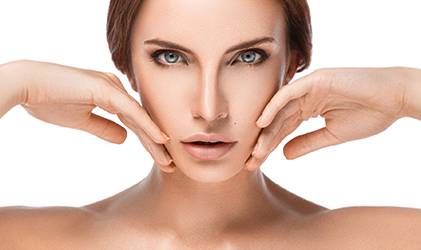 As we age, facial creases and lines begin to dominate our facial expressions. Dermal fillers have completely changed the anti-aging strategy for restoring age related volume loss and redefining facial youth. Nothing is more gratifying for cosmetic patients than having an immediate correction of wrinkles or folds as a result of the injection of the dermal filler. Soft fillers are substances injected beneath the skin to restore facial volume and eliminate wrinkles, creating a smooth and youthful-looking appearance of the skin.
Dermal fillers are widely used to correct a variety of cosmetic concerns such as glabella and periorbital wrinkles, droopy eyebrows, dark circles or puffy under-eyes, tear-trough deformities, flat cheeks, deep nasal folds, vertical lip lines (Smoker's lines), oral commissures, marionette lines, thin lips, depressed acne scars, aging hands and others. It is well known that dermal fillers are able to stimulate collagen growth, taking years off your face and delaying the necessity of surgery.
PRIOR TO A DERMAL FILLERS TREATMENT
One week prior to your treatment with filler, avoid taking St. John's Wort, aspirin, non-steroidal anti-inflammatory drugs, e.g. Advil, and high doses of Vitamin E supplements. These agents may increase bleeding and bruising at the injection site. During your visit photographs will be taken. A mild anesthetic cream is applied to the treatment area for your comfort. The dermal filler is then injected into the skin beneath the wrinkle using a small, atraumatic cannula. A small injection of numbing agent is used to numb the area prior to the filler injections.
FOLLOWING A DERMAL FILLERS TREATMENT
Treatments are very quick and take about 20-40 minutes depending on the number facial areas and wrinkles are treated. The results very striking and can be seen instantly. Some redness following the treatment is common and usually resolves after a few hours. Make-up can be applied immediately after a dermal filler treatment and you can return to your daily activities.
POST TREATMENT TIPS
Application of cold compresses or ice will help to reduce some of the swelling, as well as soreness from injections. For the first 24 hours following treatment, you should avoid strenuous exercise, excessive sun or heat exposure, and consumption of alcoholic beverages in order to help minimize the risks of side effects. After the treatment, some temporary injection-related reactions may occur, including redness, pain, itchiness, discoloration, firmness, swelling, bumps, and tenderness at the injected site. Studies have shown that these are usually mild to moderate in nature and clear up on their own in 7 days or less. If you experience swelling at the injection site, you can apply an ice pack for a brief period. If you have previously suffered from facial cold sores, there is a risk of recurrence. You would be given medications that may minimize a recurrence.
HOW LONG WILL DERMAL FILLERS LAST?
The extent of time that dermal fillers last depends on the type of filler used and the area treated. A Hyaluronic Acid dermal filler on average lasts around 6-12 months. Thicker dermal fillers such as Radiesse® and Juvederm Voluma® tend to last longer than those used for fine lines. At about 6-8 months as the dermal filler is gradually broken down and the level of volume lessens, you are advised to touch up the area to retain the effect. If you decide not to, the area will gradually return to how it was before the treatment. A great advantage of dermal filler treatments is that they are long-lasting, but not permanent, which gives you the option to reassess your needs, once the initial effects has worn off.
---
BELLAFILL®
Discover Bellafill®, the first and only FDA-approved injectable dermal filler to last safely up to 5 years. Bellafill® injections provide the most natural, immediate and long-lasting wrinkle correction without surgery. This formula is also designed to reduce the appearance of acne scarring by filling in shallow recesses and creating a smoother appearance to the skin. Bellafill® is truly an investment in you! Since Bellafill® is the long-lasting solution that requires fewer injections over time, you will see the real value in money and time saved with Bellafill® over other temporary injectable wrinkle fillers.
HOW DOES BELLAFILL® WORK?
Unique, dual-acting Bellafill® contains a combination of purified bovine collagen, non-resorbable polymethylmethacrylate (PMMA) microspheres and lidocaine, an anesthetic agent. Upon injection, the collagen gel immediately corrects wrinkles while acting as a carrier for the microspheres. As the collagen gel is gradually absorbed by the body, the non-absorbable microspheres create a supportive matrix for enduring wrinkle correction. At the same time, the formula stimulates your own natural production of collagen to reverse the effects of aging. The longevity of results depends on your own collagen depletion as the aging process continues.
WHO IS A CANDIDATE FOR BELLAFILL®?
If you love the wrinkle correction you get from temporary fillers, but are tired of returning for repeat treatments, Bellafill® may be the ideal solution for you. Bellafill® results are similar to results obtained using other fillers such as Radiesse®, Juvederm®, Restylane® and Sculptra®. However, while results of these formulas can fade within 6-24 months, results from Bellafill® can last 5 years or longer.
WHAT TO EXPECT WITH A BELLAFILL® TREATMENT?
A skin test is required before the initial treatment to make sure you are not sensitive to bovine collagen. Lidocaine in the formula makes the procedure more comfortable. With proper placement, Bellafill® cannot be felt after treatment. You will see immediate results in wrinkle correction and can return to your normal daily activities immediately following the procedure. As with any injectable treatment, you can experience mild swelling and redness at the treatment site. Less common side effects include rash and itching more than 48 hours after treatment, persistent swelling or redness, and increased sensitivity at injection sites.
Most people require more than one treatment to reach the level of correction that they want. Return for a follow-up appointment in 4-6 week to decide if you would like to further enhance your results.
BELLAFILL PRICE IN WILLIAMSPORT, PA
PRICE: $900 per SYRINGE. $4000.00 per KIT (5 syringes)
REQUEST YOUR CONSULTATION!
If you are looking for long lasting filler that you can have confidence in, then you are ready for Bellafill®. To determine if you are a candidate for Bellafill®, contact us today to review the benefits of the procedure and schedule your appointment.
For questions about Bellafill® or to schedule an appointment, contact BNG Aesthetics at (570) 354-0420.
---
RADIESSE®
Radiesse® is an FDA-approved, next-generation in long lasting wrinkle correction dermal filler that restores a natural, youthful look. It is especially useful for correction of the nasolabial folds. It is first and only FDA-approved filler to correct lost volume in hands. Made of calcium hydroxyapatite, Radiesse® is injected into the skin through a simple and minimally invasive procedure, giving you immediate, visible improvement of folds and wrinkles. Radiesse® injections in many patients have been shown to last for a year or more, resulting in fewer office visits for retreatments, after taking effect. Individual results may be affected by age, skin type, lifestyle, and muscle activity. Radiesse® provides a safe, cost-effective, and convenient treatment option. It can often be used with other skin fillers and Botox to create impressive nonsurgical facial rejuvenation. Complications include allergic reactions, infection, bruising, hematomas (rare), nodule formation (particularly in the lips), migration and extrusion.








RADIESSE® FOR HANDS
Our hands are the second indicator of age; the first is your face. Even after rejuvenating and restoring youthful appearance of the face, age can easily be given away by your hands. Radiesse® for the hands works similar to the way it does for the face but with less discomfort, less bruising and no downtime. Placed under the skin on the backs of the hands, Radiesse® provides instant plumping and smoothing of wrinkles. The hand-lift procedure only takes about 15 minutes, with results lasting up to 12-14months. Repeating injections at 6 month intervals will allow it to last longer. Turning back the hands of time has never been easier.
RADIESSE PRICE IN WILLIAMSPORT, PA
PRICE: $725 per SYRINGE.
REQUEST YOUR CONSULTATION!
Click here to request a consultation about Radiesse.
For more information, visit www.radiesse.com
---
BELOTERO®
Belotero® is an injectable hyaluronic gel that is specifically produced to treat the highly visible areas around the mouth, improving the appearance of stubborn fine facial lines and wrinkles. It is ideal for treatment of vertical lip lines, corners of the mouth, minor marionette lines, parentheses, and chin lines. The technology of Belotero® makes it a perfect filler to be superficially placed over deeper fillers such as Radiesse®, Restylane® or Juvederm® Ultra. When injected into your skin it acts like a sponge and expands to fill in wrinkles and minor folds. Belotero® is made of a double-crosslinked technology that yields a smooth cohesive gel that degrades slowly over time.
BELOTERO PRICE IN WILLIAMSPORT, PA
PRICE: $500 per SYRINGE.
REQUEST YOUR CONSULTATION!
Click here to request a consultation about Belotero.
For more information, visit www.belotero.com
---
RESTYLANE®
Restylane® is a cosmetic dermal filler that replaces lost volume and restores youthful contours to the skin. Injections can be used to smooth away moderate to severe facial wrinkles and nasolabial folds or lip enhancement. Restylane® is the only product FDA approved for lip enhancement. Restylane® is made of hyaluronic acid, a substance normally found in the skin. In the human body, natural hyaluronic acid provides volume and fullness to the skin. The hyaluronic acid molecules are hydrophilic or "water loving," a feature that allows it to bind to water. Its ability to bond water helps to maintain skin turgor and volume providing long-lasting results. Restylane® is injected into the skin after a topical anesthetic is applied. The results are instantaneous, lasting over 6 months. Normal activity can be resumed immediately.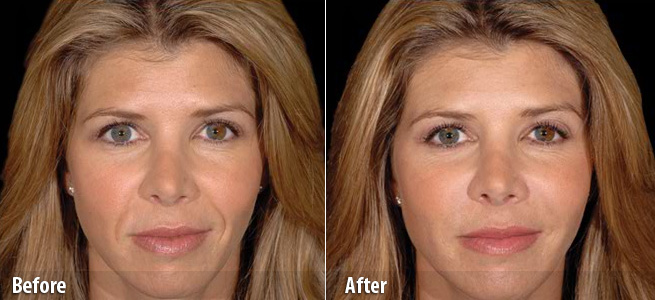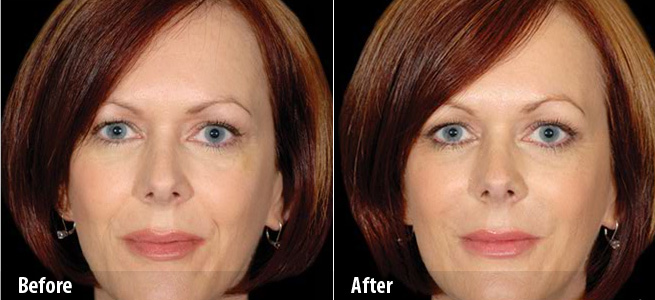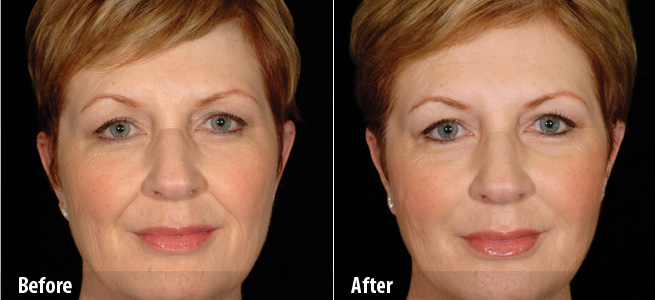 RESTYLANE PRICE IN WILLIAMSPORT, PA
PRICE: $600 per SYRINGE.
REQUEST YOUR CONSULTATION!
Click here to request a consultation about Restylane.
For more information, visit www.restylaneusa.com
---
RESTYLANE LYFT®
Restylane Lyft® originally approved by FDA under the name of Perlane®. Recently it was renamed to Restylane Lyft® as it is designed to be used for more pronounced facial folds, cheeks and mid-facial volume restoration. Restylane Lyft® is a hyaluronic acid product, composed of larger gel particles than Restylane® and injected into the deep dermis to a superficial layer of the subcutis to add volume and restore surface contour. It is also popular filler for chin augmentation, facial depressions, and facial scarring. Restylane Lyft® corrections maintain volume augmentation for about six months before natural product degradation begins to lessen the effects.
RESTYLANE LYFT PRICE IN WILLIAMSPORT, PA
PRICE: $650 per SYRINGE
REQUEST YOUR CONSULTATION!
Click here to request a consultation about Restylane Lyft.
---
RESTYLANE SILK®
Restylane Silk® is the newest addition to the well-known family of Restylane® products. It is the first hyaluronic filler approved by the FDA for adding subtle volume to lips while smoothing away fine lines that often appear around the mouth. This formulation is designed with smaller particles and a smoother formula that provides natural results on even the most sensitive areas of the face. Formulated with lidocaine for added comfort during the treatment a softer consistency of Restylane Silk® helps to fill in lines with a very natural look. By combining the smooth formula and an ultra-fine needle, we achieve precision and soft, subtle results not seen with other dermal fillers in the past.
In clinical studies reported by Restylane®, 98 percent of patients reported visible improvement in lip fullness 14 days after their injections. More than three-fourths reported those results continued six months after treatment. Most patients will see positive results for 6-12 months before needing a touch-up procedure. Restylane Silk® is an elegant solution to thinning lips and smoker's lines.
RESTYLANE SILK PRICE IN WILLIAMSPORT, PA
PRICE: $650 per SYRINGE.
REQUEST YOUR CONSULTATION!
Click here to request a consultation about Restylane Silk.
For more information, visit www.restylanesilk.com
---
JUVÉDERM®

JUVÉDERM® XC is the only hyaluronic acid filler FDA approved to last up to 1 year. JUVÉDERM® XC is a smooth consistency injectable gel made of hyaluronic acid, a naturally occurring substance in skin that helps to add volume and hydration. It is injected under the skin to instantly restore skin's volume and smooth away facial wrinkles and folds. The result is a smoother, naturally looking skin. Studies show superior results of JUVÉDERM® XC compared to collagen-based dermal filler. JUVÉDERM® XC injectable gel is the first FDA-approved hyaluronic acid dermal filler that is proven to be safe and effective for persons of color.
JUVÉDERM® Ultra XC is indicated for injection into the mid to deep dermis for correction of moderate to severe facial wrinkles and folds (such as nasolabial folds). Juverderm® XC is indicated for lip augmentation and correction of perioral wrinkles. The injection process takes only about 15 to 30 minutes, and results are immediate. There is minimal recovery or downtime, therefore you can return to your activities as soon as the treatment is completed.
JUVÉDERM RESULTS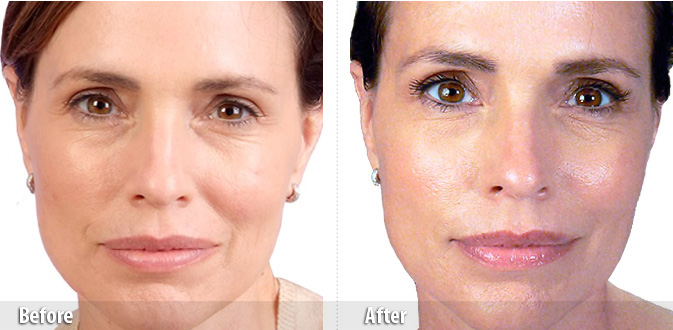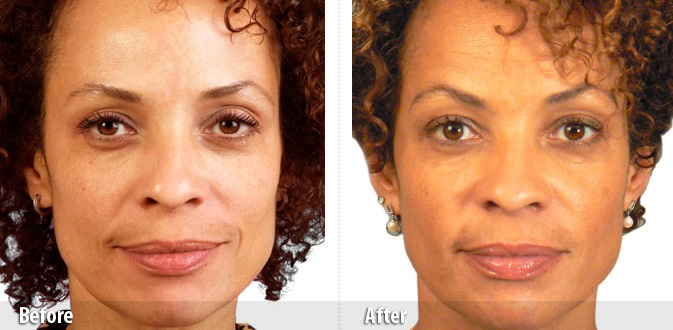 JUVÉDERM PRICE IN WILLIAMSPORT, PA
PRICE: $650 per SYRINGE.
REQUEST YOUR CONSULTATION!
Click here to request a consultation about Juvederm.
For more information, visit www.juvedermusa.com
---
JUVÉDERM VOLUMA®
Juvederm Voluma® XC, the latest offering from Juvederm® family, is the only injectable gel specifically approved by the FDA for treating lost volume to the mid-face. This hyaluronic acid-based formula restores youthful volume to areas like the cheeks and chin. Hyaluronic acid (HA) fillers are made from long chains of sugars that occur naturally in the skin. Juvederm Voluma® XC is unique in that the HA is cross-linked through a process called Vycross which offers an excellent lifting capacity. This special cross-linking also helps to avoid degradation, making Voluma last almost twice as long as other fillers. Lidocaine in the mix allows this filler to work deeper within the layers of the dermis without sacrificing patient comfort during the procedure. Results are natural and long-lasting, with most patients seeing positive results for 18-24 months.
The aging process creates more than lines and wrinkles; it also strips the face of natural volume that leads to hollowing contours and loose, sagging skin. Injections of Juvederm Voluma® XC provide support to the underlying skin structure, lifting those hollow areas and restoring a youthful heart shape to the face. The smooth formulation is perfect for treating even larger areas like the jawline, while effectively providing definition to the chin and cheekbones.
JUVÉDERM VOLUMA PRICE IN WILLIAMSPORT, PA
PRICE: $800 per SYRINGE.
REQUEST YOUR CONSULTATION!
Click here to request a consultation about Juvederm Voluma.
For more information, visit www.juvedermusa.com
---
JUVÉDERM VOBELLA® XC
Juvederm Vobella® XC is an FDA-approved filler based on hyaluronic acid (HA) that provides desirable improvement in the lip contour, boosting volume, smoothing vertical lip lines (smoker's lines) and achieving symmetry – all in a single comfortable treatment. Results have been proven to last up to one year with optimal treatment.
Juvederm Vobella® XC leaves minor swelling for up to 24 hours. Normal day activities can be resumed immediately after treatment. You will be provided with an ice pack to take home, which lessons the redness and swelling.
JUVÉDERM VOBELLA PRICE IN WILLIAMSPORT, PA
PRICE: $750 per SYRINGE.
REQUEST YOUR CONSULTATION!
Click here to request a consultation about Juvederm Vobella.
For more information, visit www.juvederm.com
---
OUR LOCATION