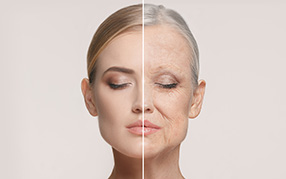 What if there was a treatment that could slow down the aging clock and keep you forever young?
A recent study from Stanford University has discovered a true "Fountain of Youth" in the face of BroadBand Light treatments. With this exciting new work from the Department of Dermatology at Stanford University, for the first time, we have scientific evidence that BroadBand Light does more than just improve the appearance of lax skin and pigmentation on the skin; the presence of genetic modulation demonstrates skin repair to a healthier more youthful state.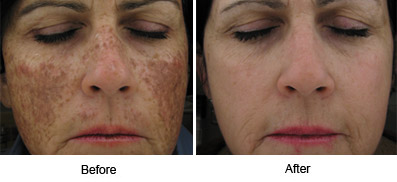 Sciton Forever Young BBL™ is the only device that has been shown to change the expression of genes associated with aging, longevity, and increased lifespan. Skin issues like acne, redness, and hyperpigmentation start below the skin's surface, which is why topical products alone are often ineffective. Reaching the source of the problem requires an advanced treatment like Forever Young BBL™. With regular Forever Young BBL™ treatments, patients' skin looks clear, smooth, and much younger.
How Does It Work?
Broadband Light technology offers safe, non-invasive treatments that can be customized to your individual skin type and conditions. The heat generated by the light targets brown spots and coagulated small blood vessels. The body's healing ability take over and slough off the pigmented lesions, absorb the reds and thicken collagen. The wavelength is easily controlled with a smart control system built into the laser. The light energy delivered by the laser gently heats up the upper layers of the skin. The heat absorbed by the targeted areas stimulating new collagen formation, resulting in smoother, healthier and younger-appearing skin. Forever Young BBL™ Photofacials provide exceptionally effective skin rejuvenation treatments with minimal discomfort and "downtime".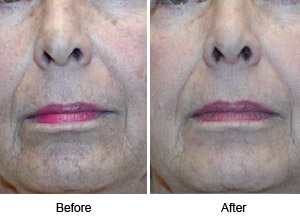 What Type of Skin Conditions can be Treated with Forever Young BBL?
Men and women of all ages who wish to improve their skin condition can be treated. Forever Young BBL removes age spots, freckles, redness, small vessels, acne, and more. Forever Young BBL™ treatments can be performed safely on non-facial skin of the neck, chest, hands, back, arms, abdomen and legs; the areas where it is unsafe and unwise to use chemicals and some Lasers. Depending on the severity of the individual problem, a series of three to six treatment sessions may be recommended at four week intervals. We will advise you on a treatment plan to achieve the best results during your initial consultation.
You are a candidate if you suffer from:
Telangiectasias - commonly known as facial spider veins or broken blood vessels.
Rosacea (red face) - affecting the skin of the face around the nose, chin, and cheeks causing a blush or sunburned look.
Angiomas - small red spots which may be slightly raised or just beneath the surface of the skin.
Port Wine Stain Birthmarks - vascular lesions that grow rapidly after birth and may impair the function of another organ.
Pigmentation Problems - brown age-spots, Melasma or pregnancy-mask and other signs of sun-damage. IPL treatments can significantly reduce this uneven pigmentation, especially when combined with cosmoceuticals.
Photoaging or Sun Damage - skin that has fine wrinkles, brown spots, freckles, irregular pigmentation, coarse or rough appearance, large pores and a dull texture.
Acne Scars - may be visibly improved with Forever Young BBL™ treatments that induce collagen formation in the dermis.
Is there Downtime Associated with Forever Young BBL?
Most times, you can return to work the same day and resume all regular activities. In most case, makeup can be applied immediately after treatment. The most common side effect is a slight redness or mild swelling in the treated area that disappears within a few hours. Mild to moderate swelling can develop the day after treatment and in some case, up to three to four days. The results are typically seen in two to four weeks and improvements will continue with follow up treatments.
At BNG Aesthetics you can feel confident that you are receiving the best Forever Young BBL™ treatment not only in the Central Pennsylvania area but in the state of Pennsylvania and beyond.
If you would like outstanding results come see us today.
BBL Cost
| | | |
| --- | --- | --- |
| | One Treatment | Package of three |
| Face | $400 | $1050 |
| Décolleté | $450 | $1200 |
| Face & Décolleté | $750 | $2100 |
| Hands | $350 | $900 |
---
OUR LOCATION