Testosterone Replacement Therapy for Men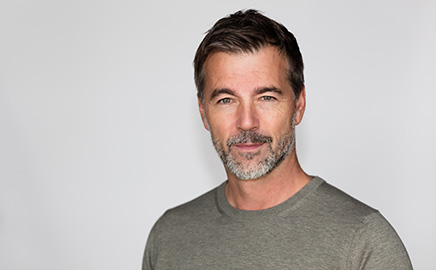 You don't have the same sex drive as you did before. Your energy has taken a dip. And you're not sleeping as soundly as you used to...
If this sounds like you, you may have low testosterone levels.
As a man, the hormone testosterone plays an important role in your strength, energy, muscle mass, and zest for love and life. Testosterone levels in men typically peak in your adolescent or early adult years and start to taper off after age 30.
At BNG Aesthetics, we specialize in helping men like you understand how testosterone levels change over time. And if low testosterone, or Low T, is the culprit, you may be a candidate for our testosterone replacement therapy for men.
What Is Testosterone Replacement Therapy?
The main goal of testosterone replacement therapy, or TRT, is to treat and improve your low testosterone levels.
As your body ages, you naturally produce less testosterone – to the tune of 1% to 2% a year starting in your 30s. While a gradual decrease in testosterone is normal, a significant drop can lead to more drastic symptoms, including:
Lower sex drive or desire
Erectile dysfunction
Weight gain
Decreased bone density
Reduced muscle strength and bulk
A dip in energy
Having trouble sleeping
A loss in motivation, confidence, and ability to concentrate
TRT is a well-known, effective way to treat Low T and start reversing these symptoms. At BNG Aesthetics, our men's Testosterone Replacement Therapy Program consists of:
All necessary prescriptions, including testosterone and DHEA-S (a hormone that plays an important role in making testosterone)
Any appropriate vitamins and supplements needed to support your treatments
Medical supplies shipped to your door.
Follow-up consultations and exams (we require 1-2 per year)
All follow-up lab work (required every 3-6 months)
When it comes to our TRT program, we're not looking at short-term fixes. TRT is about providing long-term solutions, so you can get back to feeling like you again.
What Are the Benefits and Risks of Low T Treatment for Men?
One of the most common questions we hear is, "How soon before I'll start seeing results?" The timeline can vary for each patient, but here are the most commonly reported benefits and their timing:
Within a few days:

Improved insulin sensitivity, which helps your body use glucose more effectively and lowers your blood sugar levels

6 weeks later:

Improved mood
Greater sexual interest and desire
More sexual thoughts and fantasies
An increase in morning erections

3 months later:

Greater overall satisfaction with your sex life
Improved sexual activity and ejaculations

12 months later:

Increased ability to exercise
More lean muscle mass
Improved muscle strength

24-36 months later:

A slimmer waistline
Decreased body fat
Improvement in your bone mineral density
TRT can also come with potential side effects. These range from temporary weight gain, chest tenderness or nipple sensitivity, infection at the injection site, and an increase in facial or body breakouts – to name a few.
We'll discuss all the possible side effects of TRT well before beginning treatments so you're fully aware of the risks and benefits.
What Is the Men's TRT Program Like At BNG Aesthetics?
Before starting any treatment, we want you to fully understand what's going on in your body and what may be contributing to your low testosterone. That's why we first require a full panel of lab work, which can easily be done in our clinic.
Once we receive those results, we then schedule your Comprehensive Medical Evaluation, or CME. The CME is an in-depth review of your labs and takes approximately 30-40 minutes to complete. After this, we'll discuss our recommendations and if our TRT program is the best fit for you.
To maximize your TRT results, we'll work with you to improve other aspects of your life. Elements like nutrition (especially reducing your carbohydrate intake), movement, and limiting habits like alcohol consumption and smoking are crucial to getting you the best possible TRT results.
Improve Your Testosterone Levels at BNG Aesthetics
Ready to feel vigorous, energetic, and improve your sexual function? If so, our testosterone replacement therapy for men may help.
The first step is determining if you're a good candidate for our program. Call our Williamsport, PA clinic at (570) 354-0420 or fill out our contact form to get started with the necessary blood work.
Our specialists at BNG Aesthetics understand the frustration and discouragement that low testosterone causes. That's why we're here to help you get back to being you!
---
OUR LOCATION