Bioidentical Hormone Replacement Therapy for Women in Williamsport, PA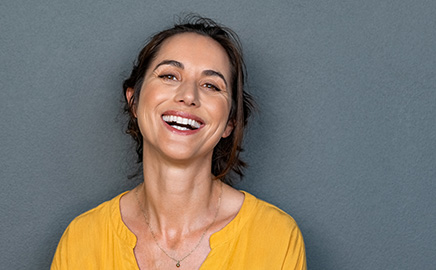 Your hormones control most of your body's functions. They coordinate everything from your appetite and digestion to your immune function, libido, and mood. As a woman, your hormones also play a significant role in menstruation, pregnancy, and menopause.
When your hormone levels are even slightly off, you may experience major impacts on your health and overall wellbeing.
At BNG Aesthetics, we specialize in helping women like you understand how your hormone levels change over time. And if unbalanced hormone levels are causing the symptoms you're experiencing, you may be a candidate for our bioidentical hormone replacement therapy program for women.
What Is Bioidentical Hormone Replacement Therapy?
The goal of bioidentical hormone replacement therapy, or BHRT, is to balance and stabilize your hormones naturally. This treatment is most commonly used to ease any perimenopause or menopause symptoms you may experience.
BHRT is unique because bioidentical hormones are different from what's used in traditional hormone replacement therapies (HRTs). In traditional HRT, most of the hormones are synthetic or made from certain animals, such as pregnant horses. What makes bioidentical hormones unique is that they're created from plant estrogens that are chemically identical to what's found in the human body.
BHRT comes in many forms, including creams, injections, patches, implanted pellets, and gels.
At our clinic, our women's bioidentical hormone replacement therapy program consists of:
All necessary BHRT prescriptions, including the ordering and managing of your prescriptions
Four 30-minute reviews with your provider per year
A yearly supply of DHEA (a hormone that helps produce other hormones)
Any additional vitamins and supplements needed to support your treatment
We will also recommend additional vitamins and supplements needed to support your treatment.
When it comes to our BHRT program, we're here to help you balance your hormones for the long term so you can find relief and start feeling like yourself once again.
What Are the Benefits and Risks of Bioidentical Hormone Replacement Therapy for Women?
BHRT is commonly used to help women as they age and their hormone levels begin to drop. Because this most often occurs around perimenopause or menopause, our patients often experience relief from the following symptoms:
Hot flashes
Mood changes
Night sweats
Weight gain
Memory loss
Trouble sleeping
Loss of libido or pain during sex
Our BHRT treatments may also help to:
Lower the risk of diabetes, cataracts, and tooth loss
Improve your skin's elasticity and hydration. Some patients even report a reduction in their wrinkles.
BHRT can also come with potential side effects. These typically begin within the first four weeks of using BHRT creams and are temporary. Side effects include weight gain, swelling of the hands or feet, irregular periods or spotting, mood swings, and hair growth – to name a few. Most of these are a result of your body adjusting to the hormones and will either go away completely or can be managed.
We'll discuss all the potential side effects of BHRT during your initial consultation so you're aware of all the benefits and risks associated with this treatment.
What Is the Women's Hormone Replacement Program Like at BNG Aesthetics?
BHRT isn't for everyone. Prior to starting any treatment, we want to make sure that our BHRT program is going to be the right fit for you and your body. That's why we start the process off with a full panel of blood work. Lab work is done easily in our office, so you don't have to drive around town looking for an available lab. Your results are available within eight business days.
After receiving the results, we then schedule your Comprehensive Medical Evaluation, or CME. The CME takes about 30-40 minutes and involves a thorough review of your medical history, lab results, and a physical exam. During your CME, we'll also discuss whether or not our bioidentical hormone replacement program is the best fit for your body and goals.
During your treatments, we'll carefully monitor your progress and address any side effects. We'll also recheck your blood work three and six months after starting treatment. After your hormones are balanced, we'll monitor your blood work yearly.
Balance Your Hormones at BNG Aesthetics
Ready to ditch the hot flashes, sleep better, and feel like yourself once again? If so, our bioidentical hormone replacement therapy for women may help.
The first step is to find out if you're a good candidate for our therapy. To schedule your initial consultation and get started with the necessary blood work, please call our Williamsport, PA clinic at (570) 354-0420 or fill out our short contact form.
Our women's health specialists at BNG Aesthetics understand how frustrating it is to have your hormones constantly in flux. We're here to help you find balance and get back to enjoying life!
---
OUR LOCATION