Why you want one of these procedures?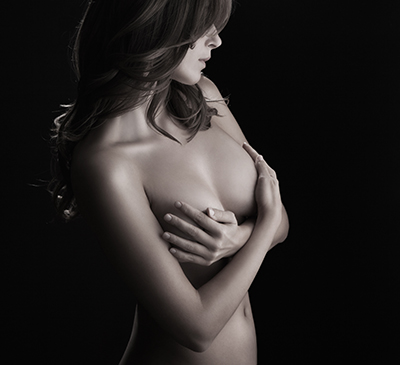 Over the years, breasts begin to sag and lose volume. This is due to many reasons such as: gravity acting on large breasts, breast-feeding, normal aging, weight loss, or simply familial disposition.
The most traditional way for breast lift is a surgery that will leave you with visible scars around the nipples and on the bottom half of the breast. At BNG Aesthetics Skin & Laser Center we provide you with the latest and best non-surgical solution for your breast lift called ThermiTight Breast. To enhance the cosmetic appearance of our patient's breasts we offer natural breast augmentation using a woman's own fat.
How does it work? What are the benefits of these procedures?
Non-Surgical Breast Lift
The treatment is typically done under local anesthesia. Dr. Gabinskiy will numb the skin using tumescent solution (mixture of sailing, lidocaine and epinephrine). Four small incisions will be made around the nipple. Tiny probe then inserted under the skin to deliver control amount of radiofriquent energy. This energy is transferred into the skin, causing remodeling of tissue and tightening of the skin that results in a lifting effect.
In many cases this procedure takes just about an hour, with recovery requiring only about 24-48 hours. There will be some bruising and mild to moderate swelling lasting about 10 days but this procedure will leave no scars. The results of ThermiTight® take place immediately; improve over the next 2-3 months and last several years!
Natural Breast Augmentation
A natural breast augmentation is minimally invasive procedure and offers the wonderful side benefits of liposuction. Two procedures will be performed on the same day. The fat used for the breast augmentation will be harvested from your desired body areas of improvement such as abdomen, waist, or thighs. Once the valuable fat has been harvested and processed, it will be transferred into syringes and injected where volume in the breast is needed. The whole procedure takes about 4 – 6 hours to perform. Patients can usually return to work and other light activities within 3-5 days. It is normal for some of the fat cells to die after being transferred to your breast. These fat cells typically are reabsorbed into the surrounding tissues. Additional fat transfer procedures over time may be necessary to achieve the desired breast shape and size.
Breast fat grafting is a great and natural way to improve the size and shape of your breasts without undergoing a major surgical procedure. There are no breast implants used with this method, no general anesthesia, no stitches, no IV sedation, and no long recovery time.
Am I a Candidate?
The typical candidate for Non-Surgical Breast Lift is a woman with slight breast drooping from weight loss, pregnancy or aging. Women who are happy with their breast size but have lost some perkiness and would like to improve the appearance of their breasts without surgery and visible scars can benefit from ThermiBreast lift treatment.
The Natural Breast Augmentation is ideal for women that desire a modest increase in breast size and would like to avoid breast implants due to incisions, scars and presence of foreign objects within their body. Women who have lost volume due to breastfeeding or weight loss but have nicely shaped breast and good skin tone would be a good candidate for fat grafting. It is important for women to be in good overall health and have enough body fat available for liposuction. Patients that have poor skin, sagging breasts, or desire a large breast size are not good candidates for breast augmentation with fat grafting. The breast size is typically increased by about one full bra cup size. Therefore patients considering breast fat grafting must be realistic about their expectations.
Why BNG Aesthetics Skin & Laser Center?
Dr. Boris Gabinskiy and Natalie Gabinskiy, PA-C are a small town practice with big city skills. They take pride in knowing that each one of their patients satisfaction is met.
---
OUR LOCATION