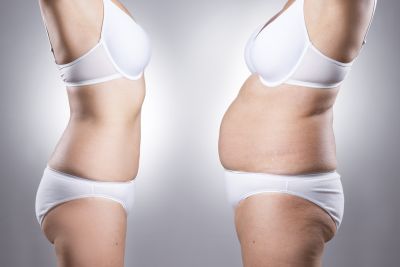 You've tried dieting. You've tried exercise. But parts of your body have simply refused to tone up. Now you can change all that. Laser Body Sculpting is a revolutionary, minimally invasive treatment that does something no fitness routine in the world can: permanently destroy fat cells. Since your body has only a finite amount of these cells, no new fat cells come back. You can finally have that body you've always wanted.
Smartlipo TriPlex is the most advanced laser assisted lipolysis system available. This unique technology safely delivers the optimal blend of three laser wavelengths for better fat removal and enhanced tissue tightening 1.
5 REASONS TO ASK FOR SMARTLIPO TRIPLEX BY NAME:
It's proven.
Smartlipo is the #1 choice of physicians around the world.
It's less invasive.
As a minimally invasive procedure, Smartlipo does not carry the risks and expense associated with more invasive surgery.
It's safer.
As the only laser assisted lipolysis with intelligent delivery systems, Smartlipo is built with safety and consistency in mind.
It's effective.
Smartlipo is supported by eight years of clinical studies.
It's the most trusted.
Smartlipo is the most widely accepted and clinically studied laser-assisted lipolysis system available today. With a 94% patient approval rate 2, it inspires total confidence.
HOW DOES LASER BODY SCULPTING WORK?
This laser-assisted lipolysis procedure is performed using a one millimeter cannula (or tube) inserted under the skin. A laser fiber inside of the cannula delivers energy directly to fat cells, causing them to rupture and drain away as liquid. Simultaneously, tissue around the area coagulates, resulting in overall tighter skin tissue.
WHAT AREAS OF THE BODY CAN BE TREATED?
Laser Body Sculpting is ideal for:
neck
jawline
arms
breasts
"bra fat"
abdomen
"love handles"
"saddle bags"
inner and outer thighs and knees
HOW MANY AREAS CAN BE TREATED AT ONE TIME?
The number of areas that can be treated at one time depends on your height and weight. Our physician will decide how many areas can be treated safely during the procedure.
AM I A CANDIDATE?
Laser Body Sculpting is meant for areas that do not respond to diet or exercise. The perfect candidate is in good health and of normal body weight.
HOW DOES LASER BODY SCULPTING COMPARE TO CONVENTIONAL LIPOSUCTION AND COOL SCULPTING (FREEZING OF FAT CELLS)?
Conventional liposuction is meant to remove greater amounts of fat and cool sculpting kills fat cells by freezing them. However, since this can leave behind unsightly pockets of sagging skin, laser body sculpting ruptures fat cells and begins to force the skin to shrink which causes a tightening from within.
WILL I BE AWAKE OR UNDER GENERAL ANESTHESIA?
With SmartLipo, you can be awake during your procedure. This procedure requires only local numbing to the area treated because it is performed in a less traumatic manner than traditional liposuction. This means faster recovery and less downtime. By having patients remain awake during the procedure, we can avoid the risks of heavy anesthesia.
IS THERE A RECOVERY PERIOD?
Laser Body Sculpting is a minimally invasive procedure which usually requires only local anesthesia. Some light trauma can occur, but you'll be able to return to work in a couple of days and resume exercise after 2 weeks.
HOW MANY TREATMENTS ARE REQUIRED?
Typically only one treatment is required. Results can be seen within a week, with continued improvement over 3 to 6 months. A compression garment may be worn for a short period after treatment, depending on the body area treated.
WILL SMARTLIPO HELP WITH CELLULITE OR SAGGING SKIN?
SmartLipo can help with the appearance of cellulite by disrupting the fat cells in the area. The laser also will disrupt the fibrous septae that contribute to the dimpling appearance. SmartLipo will also help promote skin tightening in the affected area.
WHAT HAPPENS IF I GAIN WEIGHT AFTER SMARTLIPO?
If you gain weight after SmartLipo, you will gain it proportionally, including in the areas that were treated. It is possible to gain weight again in the treated area, but only in the fat cells adjacent that were not affected by the procedure.
HOW LONG WILL IT BE UNTIL I SEE RESULTS?
Results can be visible the next day and they continue to improve with healing. The fat is removed permanently that day and the process of skin tightening continues for 6 months. Final results vary from patients and depend on patient age, areas treated, the amount of fat removed, and individual healing speeds. There is no way to accurately predict your healing time or how quickly you will see results. Most patients will see 80% of their ultimate result within one to three months after their procedure.
IS THERE A FEE FOR A CONSULTATION WITH DR. GABINSKIY?
Yes, there is a fee for a consultation, but this fee is deducted from the procedure fee if you decide to move forward with your treatment.
HOW FAR IN ADVANCE DO I NEED TO CONTACT YOUR OFFICE TO SET UP AN APPOINTMENT?
Dr. Gabinskiy sees patients only on Tuesdays; please give the office at least 1 week to accommodate your schedule.
---
SOURCES:
1 - Through tissue coagulation
2 - American Health and Beauty
---
OUR LOCATION