AUTOLOGOUS STEM CELL FAT TRANSFER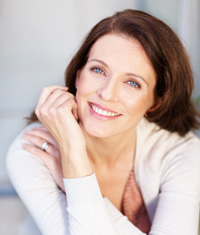 Looking for a face lift that reduces wrinkles and lines while restoring the youthful skin and natural contours of the face without incisions? BNG Aesthetics' autologous stem cell fat grafting procedure may be for you. Dr. Boris Gabinskiy is specially trained in autologous stem cell fat transfer, using the methods and procedures developed by aesthetic and anti-aging specialist Dr. Sharon McQuillan.
Adult stem cells are extraordinary cells that have the ability to self-renew and to transform into specific cells under appropriate conditions. This transformation is making cells an ideal revolumizing and therapeutic tool to replace and regenerate damaged, diseased or dying cells, resulting in natural, youthful facial contouring.
Benefits of Autologous Stem Cell Facelift include:
Procedure performed under local anesthesia
No cutting or stitches
Improved body contours
Minimal social downtime
No allergic reaction
Natural looking & long lasting results
May improve skin appearance
How does it work?
The minimally invasive autologous fat transfer procedure involves harvesting the fat cells from any area on the body that contains excess fatty tissue, usually the abdomen or hips. Harvested fat undergoes a special method to separate and concentrate the stem cells before being re-injected into the face, restoring volume to the cheeks, tear troughs under the eyes and nasolabial folds.
Is there downtime?
Recovery after the fat grafting face lift is relatively fast and easy compared to other cosmetic procedures. Because procedure is performed under local anesthesia without incisions, patients can expect to resume their normal activities within 48 hours, though swelling and bruising may last for a week or two.
How long will my results last?
Autologous stem cell fat transfer treatment is a cost-effective procedure typically expected to remain effective for many years with good care, including some lifestyle and dietary changes. Patients desiring facial revolumization and rejuvenation with a more permanent result may find the autologous stem cell fat grafting procedure a suitable option.
Stem cell use is considered experimental and is not FDA-approved for the treatment of any disease. We make no claim of any ability to heal any medical conditions using stem cells.
Request Your Consultation Today!
Call (570) 354-0420 today to schedule a consultation with Dr. Boris Gabinskiy to learn more about this exciting treatment.
---
OUR LOCATION