For over three decades, Dr. Zein Obagi defined the concept of skin health and developed therapeutic skincare solutions that help to create beautiful, healthy skin. New technology and advances in skin health science have now enabled Dr. Zein Obagi to develop his second-generation product line, ZO® Skin Health. Superior in formulation and complex bio-engineered delivery system, ZO® skin products offer greater flexibility and can be tailored for people of all ages, skin types, skin color and gender.

ZO® Cleansers
HYDRATING CLEANSER™ is a very rich and creamy cleanser that removes oil and impurities from the skin while providing nourishing, moisturizing and calming effects.
EXFOLIATING CLEANSER™ is ideal for oily and acne-prone skin. It has a dual function of exfoliating and cleansing both the oils and impurities of the skin and decreasing surface bacteria that contributes to the acne process.
GENTLE CLEANSER™ is designed to remove impurities, deep clean pores and leave the skin feeling refreshed, clean and hydrated. This product is perfect for all skin types.
ZO® Toners
CALMING TONER™ is a wonderful toner that helps soothe dry, sensitive or irritated skin while creating the right pH balance for easy skin penetration.
OIL CONTROL PADS™ uses 2% salicylic acid. These highly effective acne pads are ideal to reduce the oils, bacteria and dead layers of skin cells. The pads also have a soothing emollient to calm and reduce acne redness.
COMPLEXION RENEWAL PADS™ is a moistened facial pad that minimizes surface oil while removing pore-clogging dead skin cells and dirt to leave skin feeling clean and refreshed.
ZO® Exfoliants
EXFOLIATION ACCELERATOR™ uses a powerful combination of glycolic and lactic acid to accelerate cellular turnover at the surface level, while reducing discoloration of the skin.
ZO® Color Control & Correction Products
PIGMENT CONTROL CREME 4% HQ™ utilizes prescription hydroquinone to control and inhibit overproduction of the brown pigment melanin when skin is exposed to excessive sunlight.
RETINOL SKIN BRIGHTER™ 0.05% and .1% is the newest formulation of a skin lightener product. It is uniquely formulated to control hyperpigmentation and achieve even skin tones and color, while reducing the appearance of fine lines. BRIGHTENEX™ contains retinol with a unique delivery system that can be used alone without any other stimulator such as tretinoin. It is the perfect product to try as an introduction to the ZO® Skin Health philosophy or as a complement during the maintenance phase.
ZO® Skin Renewal & Regeneration
PIGMENT CONTROL + BLENDING CREME 4% HQ™ and tretinoin duo are the essence of skin rejuvenation and youthful skin. The powerful combination of tretinoin with MELAMIX™ allows deeper dermal penetration to stimulate cellular turnover and reveal clearer, smoother skin. As the old skin layers peel away, regenerated facial skin appears brighter, tighter and glowing.
WRINKLE + TEXTURE REPAIR™ uses 1% retinol and special plant stem cell antioxidants to stimulate skin renewal and cellular turnover at the deeper dermis layers. Like tretinoin, retinol stimulates your own natural production of hyaluronic acid, giving skin natural hydration and smoothness. RETAMAX™ is the perfect product for newcomers to the ZO® line of skin products or as a maintenance product to provide continual anti-aging effects to your skin.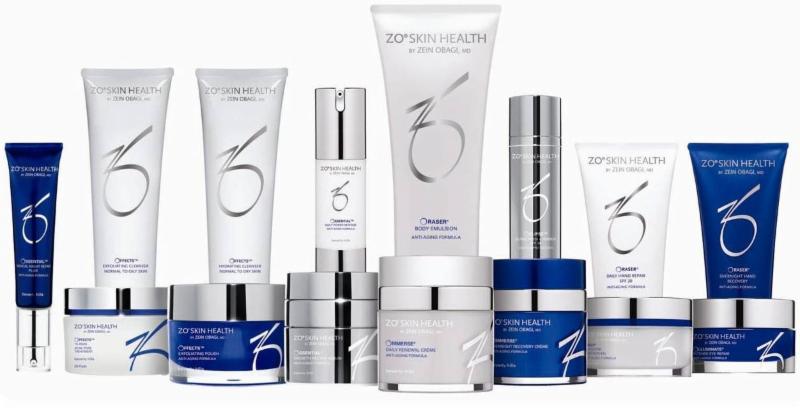 The ZO® Medical line visibly improves skin appearance by correcting brown discolorations, sallowness, dryness, irregular skin texture and reducing or eliminating fine lines and wrinkles. Proper instruction and follow-ups are critical to your success with the ZO® Medical program. Please call BNG Aesthetics Skin & Laser Center at (570) 354-0420 to schedule your personal consultation and to learn more about our full line of ZO® Skin Health products.