What is a Brazilian Butt Lift?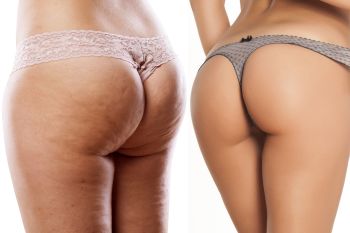 The Brazilian butt lift is a type of butt augmentation procedure which results in youthful, prominent, perky buttocks and a more sensual body profile.
How does it work?
Patient will undergo local anesthesia. By having the patients awake during the procedure, we can avoid the risks of heavy anesthesia. This procedure works by performing laser liposuction on the "donor" areas (abdomen, waist, or thighs) to collect fat that will be processed and washed to later inject into the buttocks. Fat is injected with syringes that are carefully injected into the muscle and deep fat to give it the classic Brazilian Buttock appearance. Once injected, the fat will create new collagen which improves the skin texture and thickness.
Who is a candidate?
Both men and women that feel they have flat or sagging buttocks are great candidates. In order for the patient to have fat to "donate" to the buttock injections, they must have a few pounds to spare. A person that has recently had massive weight loss, this is a great procedure to reshape the buttocks to obtain a more desirable look.
Fee for consultation?
Yes, there is a fee for a consultation, but this fee is deducted from the procedure if you decide to move forward with your treatment.
Recovery period?
Once the procedure is finished, you will need to wear a special garment that is meant to reduce swelling. This garment will be worn for three (3) weeks. You will not be able to sit directly on your buttocks for around three (3) weeks.
---
OUR LOCATION